This post may contain affiliate links. An affiliate link means we may earn advertising/referral fees if you make a purchase through our links, without any extra cost to you. This helps us keep the headlights on and the fuel tank filled.
PS – we only recommend products, services and agencies that we have experience with ourselves. 
Over the past few months of full-time RV life, we have not had full hookups very often.
For the most part, we've had 50A electric hookups, but water options have varied.
One campground had electric hookups, but no water. For our month stay there, we had to go off-site to load up the fresh water tank to use with the water pump and to dump the grey water and black water tanks.
Another campground where we stayed for a month had electric hookups and water at the campsite, but no sewer. Even though we did not need to use the fresh tank as frequently, grey and black tank management required us to travel to the edge of the campground to use the dump station there.
When we arrived at our current campground in Louisiana, where we have full hookups, we knew we needed to sanitize the fresh tank and the water lines. To make the process simple, we purchased an RV Inline Sanitizer that fits between two hoses and eliminates making a mess while getting the bleach into the freshwater tank.  Pick one up for your next system sanitation here.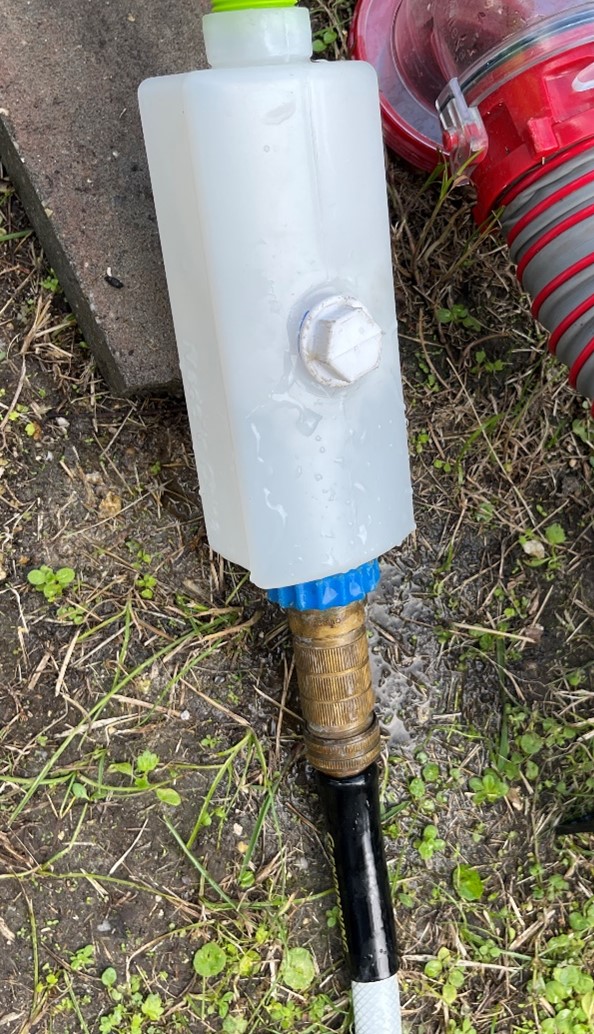 PRO TIP: Use regular chlorine bleach for RV fresh tank sanitizing.
Do not use "splashless/low splash" or scented bleach for sanitizing.
We also realized it was time to clean and change our water filters, as the water pressure in our sinks and showers was really low.
For our RV, we have three water filters. The first two are Clear2O filters and work together at the spigot (pictured below, on the left).
The large Clear2O filter is a sediment pre-filter and can be rinsed out and re-used.
[When we pulled the large filter, we noted it was red. Being in Colorado and near the Red River in north Texas, we know this was the filter working hard to clean the water for us (pictured below, on the right).]
The smaller Clear2O filters the water, removing particles down to 1 micron (the thickness of a human hair). [Read more about this filter here.]
The third is a mounted Culligan water filter in the water bay.
These three filters together give us the confidence and comfort of using water from the faucet for drinking and cooking, with no funny taste or cloudiness.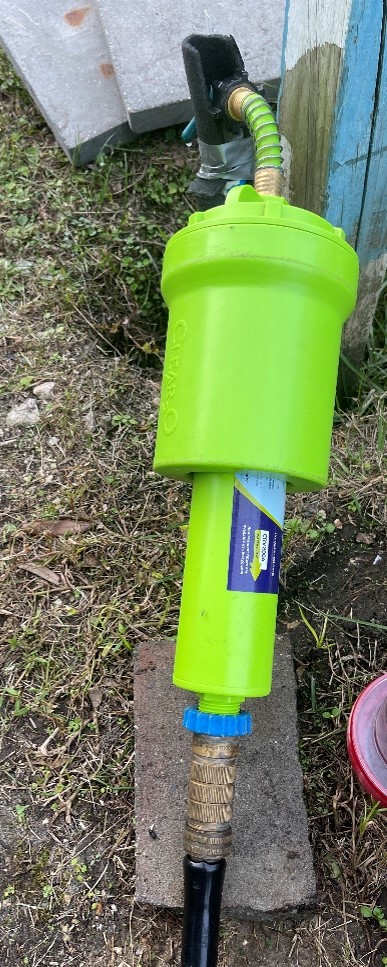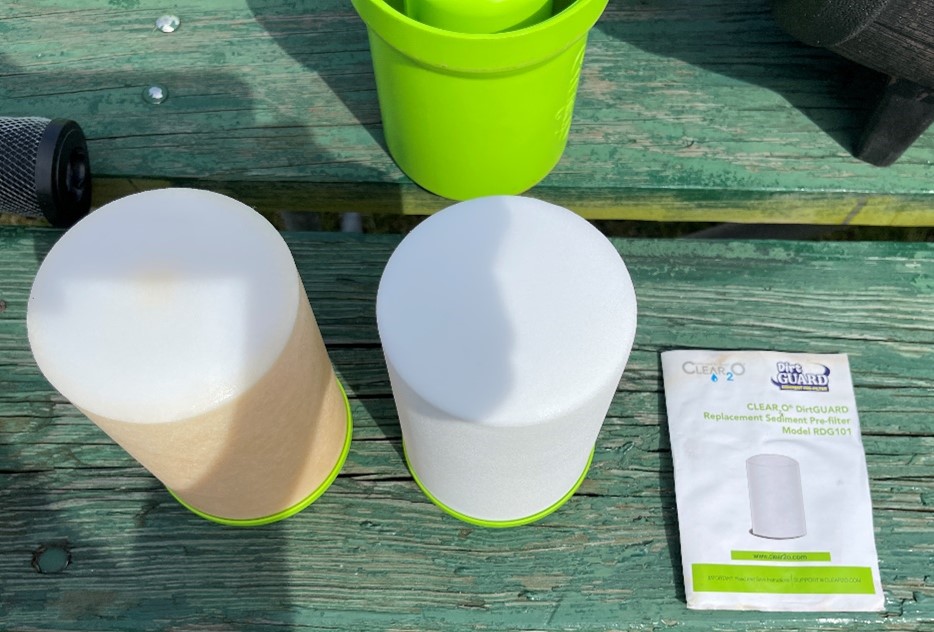 Keeping your water system cleaned and maintained ensures not only the health of the RV system, but also the well-being of the RVer.
Amayzin RV Inspections & Services, llc
Helping You Realize Your Dreams Around the RV Lifestyle
Contact us to request your RV Inspection.