They say a picture is worth a thousand words.
We wanted to share a few photos from our inspections in May 2021 that speak volumes.
Our inspections included several Class Cs, a couple of Class Bs (one B and one B+), one class A, one travel trailer, and several fifth wheels.
Some of these RVs were inspected at dealerships; others were being sold by private sellers.
When you look at them, what do you see?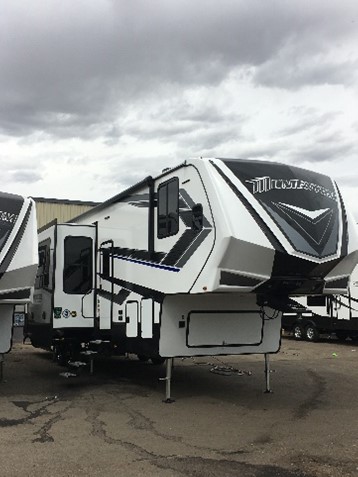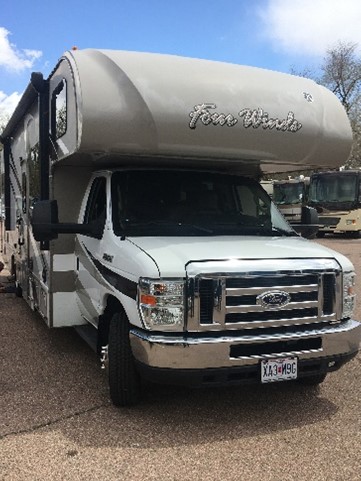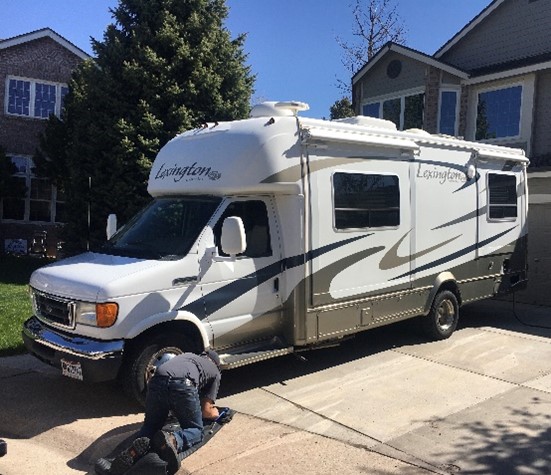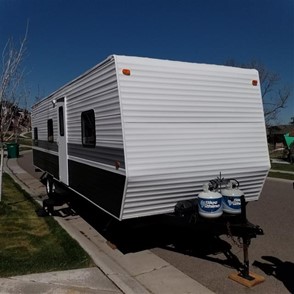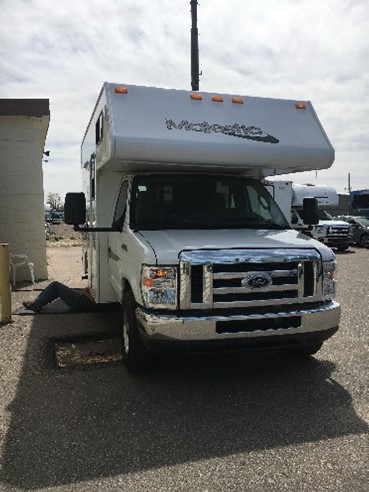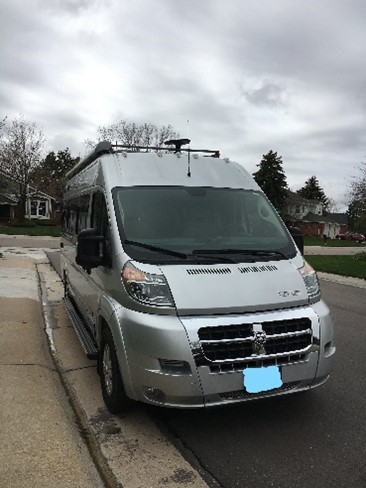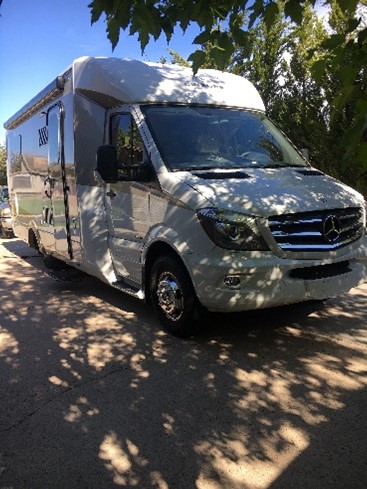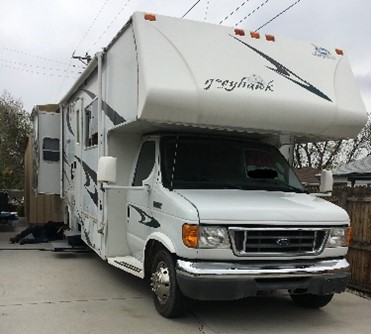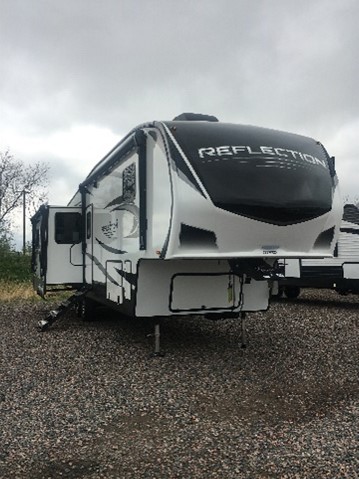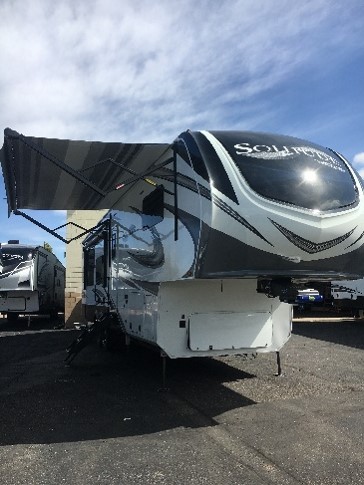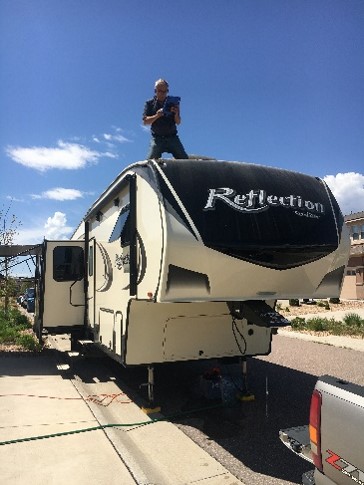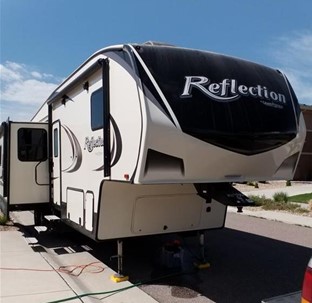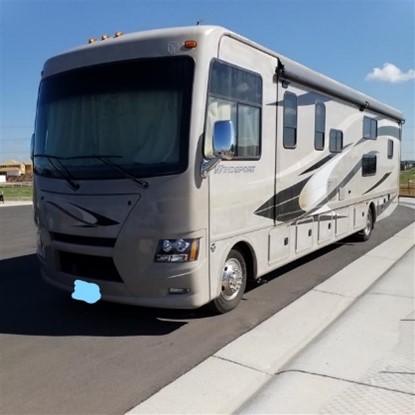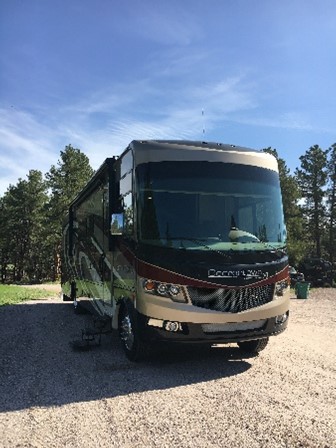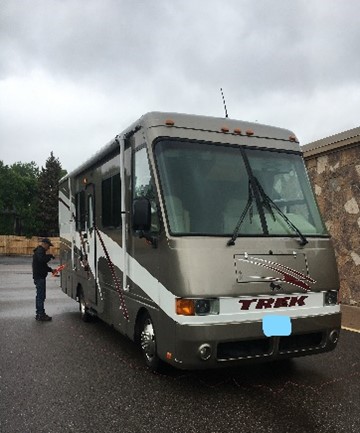 As NRVIA Certified RV inspectors, it is our job to find what you don't see – at least at first glance – or what you might not know to look for.
Here are a few photos of issues we found on these RVs (not in any order that matches the RV, to protect identity).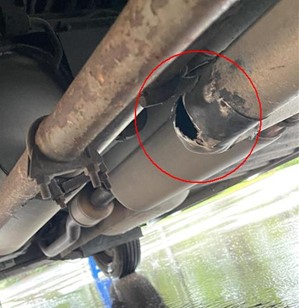 Holes in the tailpipe – patched with tape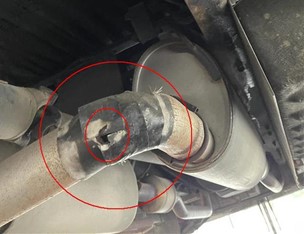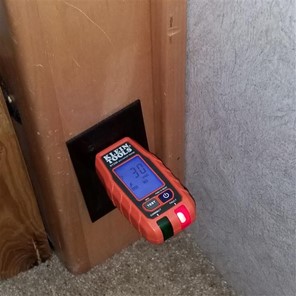 Open ground; low voltage LIFE SAFETY ISSUE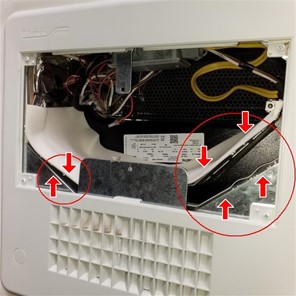 Gaps in the air conditioner plenum-allow air recycling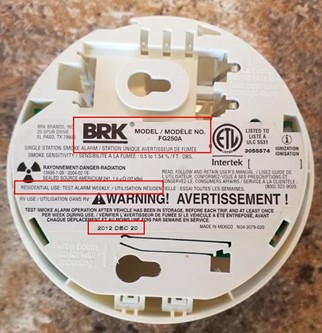 Smoke detector – expired; residential rating –  LIFE SAFETY ISSUE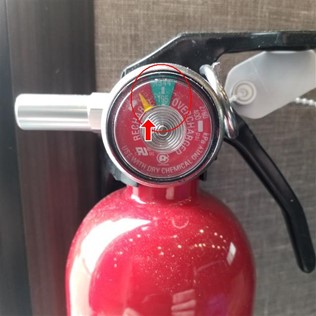 Fire extinguisher – lacking charge – brand new RV – LIFE SAFETY ISSUE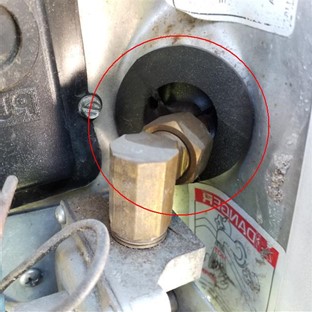 Water heater grommet not sealed – LIFE SAFETY ISSUE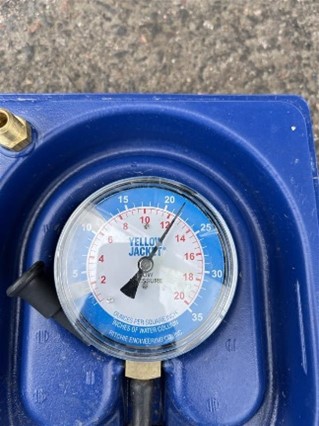 LP leak test – starting pressure reading at 22″ WC (should be no higher than 14″ WC) – LIFE SAFETY ISSUE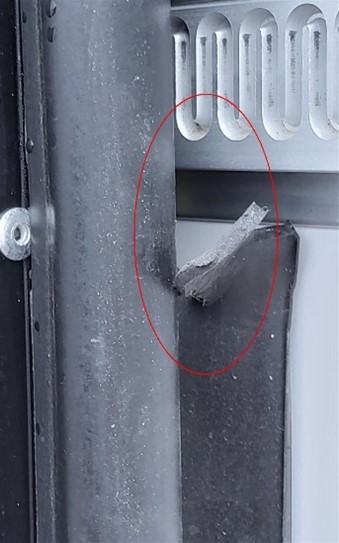 Torn slideout sweep – brand new RV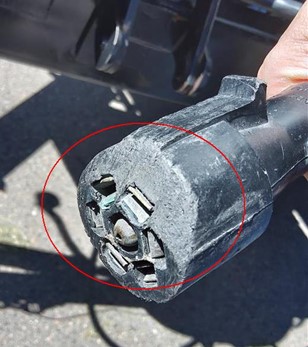 Damage to trailer 7 pin connector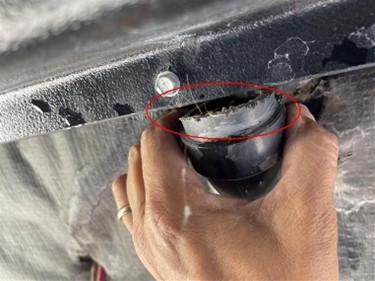 Plumbing not connected to gray tank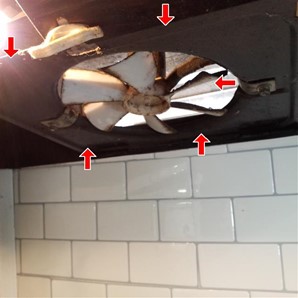 Cooktop vent fan – exterior cover missing (large hole)
Other issues we identified included a non-working furnace, tires with ages ranging from 10 to 15 years old (which makes them expired, as well as being a
life safety issue
), and roofs with sealant missing and loose roof material, which can allow water intrusion.
Issues like these are why we only offer a Premier Level RV inspection for our clients, which includes a report with standard photos, 360-degree photos, and videos (if needed). We believe we should let the RV tell its story while we are onsite with it, so we can share the information with our clients.
We do not advise if our client should or should not purchase the RV – that decision is our client's alone. We share the current condition of the RV. Each client is different in what is okay for them, what they are willing to repair, what is a deal-breaker.
As you can see, regardless of the age of the RV, an inspection by an NRVIA Certified RV inspector is an excellent idea, to help you protect your investment. We look forward to hearing from you to schedule your inspection prior to your next RV purchase. If we're not in your area, consider hiring one of our NRVIA Certified RV Inspector colleagues.
We'll be heading to the road full-time very soon, so it is possible we could be in your neck of the woods!
See you on the road!